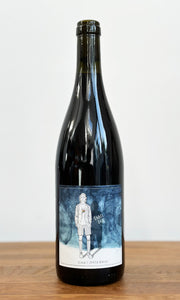 Modal Wines
Nomad Wines - Sarel 2022
Regular price
£32.00
£0.00
Unit price
per
Tax included.
(Elgin, South Africa)
'Sarel' is a 100% Syrah from vineyards in the Elgin Valley. A remarkable 'New World' expression of a very 'Old World' style. Earthy, savoury, raw and delicious, a glorious Syrah bursting with character and equal parts moreish and serious. Spicy edges, soft structure, a must taste for all fans of Syrah.
Made by Kosie Van Der Merwe, a young South African winemaker based in the Mosel, Germany who spends the Southern Hemisphere harvest months in South Africa to pursue this remarkable négoce project in the Elgin region. A winemaker and vine grower to keep a close eye on.
---