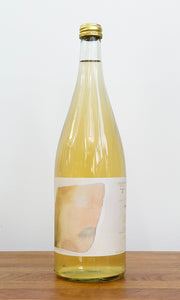 Modal Wines
Nibiru - Tradition White 1 LITRE
Regular price
£26.00
£0.00
Unit price
per
Tax included.
(Kamptal, Austria) 1 LITRE
The tradition wines follow an old concept in the region - the idea of multi-vintage, multi-grape and multi vessel wines, made to showcase a balanced and fresh 'house' style for every day drinking. This particular blend of over 5 varieties is equal parts textured, spicy, fresh, and aromatic. Delightful.

A great showcase of the  wines of Julia & Josef, a young couple who are only on their fourth vintage but showing impressive maturity.

---