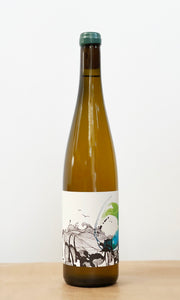 Modal Wines
Malinga - Vogel & Meer 2021
Regular price
£36.00
£0.00
Unit price
per
Tax included.
(Kamptal, Austria)
Sauvignon Blanc with a bit of Welschriesling. Two weeks of skin contact and then a slow fermentation in old barrels. Lovely amber colour, super enticing aromatic.
This orange wine is a very atypical expression of the Kamptal. Slightly savoury, with a very expressive nose, stone fruit/herbal edges and a long mineral and earthy finish. 
Made by Christoph Heiss, a young producer who has recently taken over his family's winery in Engabrunn, Kamptal, and is producing some of the most exciting wines in Austria today. Christoph is a big proponent of natural farming and biodiversity, and we're excited to follow him on his journey.
---