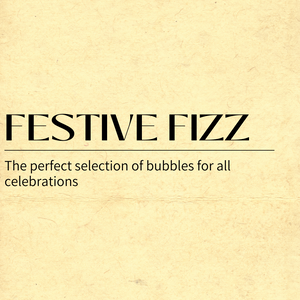 Modal Wines
Festive Fizz (3-pack)
Regular price
£74.00
£0.00
Unit price
per
Tax included.
This pack features:
(Penedes, Spain) Entre Vinyes - Gran Funambul 2017
A textured and complex dry Cava made from very old vineyards in the protected park of Foix, Penedes. The wine spends over four years on its yeasts in the bottle, but still has a 'transparency' to it. The fruit is very much there, it's floral and bright alongside bready notes, and is remarkably elegant. Opulent but fresh at 11.5% abv
(Douro, Portugal) Folias de Baco - PT Nat Rosé 2022
Very elegant pet nat. Zesty aromatic, super elegant, and mouthwateringly fresh. This Pinot Noir rosé has a pronounced saline edge, fantastic bubbles that hold, and a special mineral finish. A must taste. 
Made by Tiago Sampaio, a grower who took over his Grandparents' vineyards and 2007 and has progressively become one of Portugal's most sought after natural wine producers. 
(Puglia, Italy) L'Archetipo - Susumante 2021
Very special sparkling rosé made from the hyper local Susumaniello variety. The sort of wine that really bridges the gap style-wise between a fruity and fun pet nat and a more serious and textured traditional method sparkling. Beautiful colour, bursting with fruity energy and a lovely yeasty edge with a long finish.
---